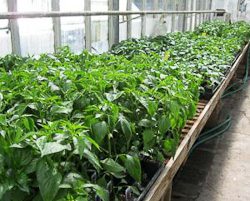 Peppers are a popular warm season crop. We offer healthy plants and some unique varieties! Plant them in well-drained soil in a full sun location. Most of the peppers we offer will ripen around late August.
---
Ancho/Poblano Types
Tiburon (65 days, fruit is 5"L x 1"W, Mild)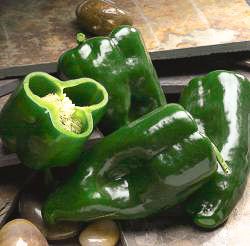 Chili Types:
Anaheim (75 days, 5"L x 3"W, Mild)
Big Jim (75 days, Large NuMex type up 10″, great for chili rellenos, Mild to Medium Heat)
Cayenne Long Thin (70 days, 4"L x .5"W, Very Hot!)
Garden Salsa (75 days, 8″-9″ long skinny fruit, Mild, wonderful for salsa)
Giant Ristra (80 days, 7″ red chili, 2014 All America Selections Winner)
Super Chili (75 days, 2"L x 1"W, LOADS of upright growing mini Thai type chili. Very Spicy)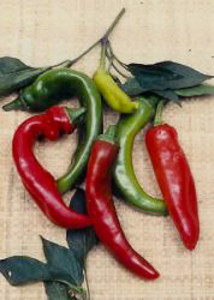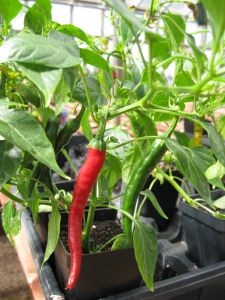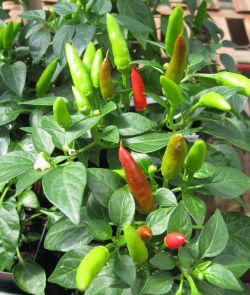 ---
Jalapeno:  Make Your Own Poppers!
Early Jalapeno (65 days, 3", Medium heat, thick wall)
Fooled You (85 days, High yielding, mild jalapeno, small 1″-3″)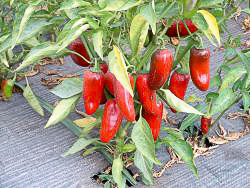 ---
Sweet Bell Pepper Varieties:
Better Belle (75 days, 5" fruit)
Cute Stuff Gold (55 days, 3" fruit)
Cute Stuff Red (55 days, 3" HIGH YIELDING fruit)
Golden California Wonder (65 days, 5" fruit)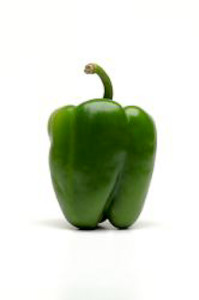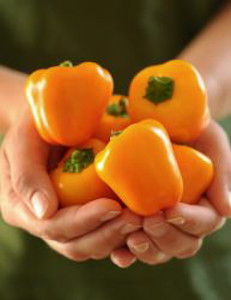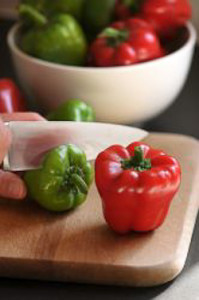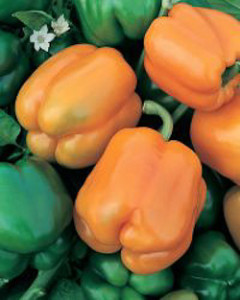 ---
Misc:
Alma Paprika (75 days) 2" Hungarian paprika pepper, mushroom shaped turns cream to red. Use fresh or dry & grind for paprika.  Medium heat
Cherry Pick (65 days)  High yields of 1″ rounded sweet fruit.  Stir fry when green or allow to mature to red for a pickling pepper.
Habanero Red (95 days, 1" fruit, VERY Hot!)
Hungarian Hot (60 days, 4″ L x 1″W, Hot Banana/Wax Type Peppers)
Serrano (85 days, 2"L x .5"W, Hot Pepper)
Sweet Banana (65 days, 4"L x 1"W, Sweet)